T&M Pro Suite releases updates to our programs on a regular basis. It is very important that you update your program as these may include new or enhanced functions or features. They may also contain bug fixes. We recommend that you check for updates regularly by following the instructions below
To check for updates

Open Program




Go to Top Menu Taskbar




Click on "About"




Click on "Check for Updates"



If an update is available, the update will start to download and once the download is complete it will begin to Extract the update. Allow download and extract to complete 100%

Once this is complete you will get a message that the update will complete on the next start up.

Close the program completely then open to allow the update to complete. Once completed you will get a message telling you the program updated successfully.

Update Fails - Make sure you are connected to the internet and try again. If it fails, then you may have missed too many updates or upgrades and will be required to uninstall current version and install latest version. Contact Technical Support for assistance by creating a support ticket at http://www.timeandmaterial.com/support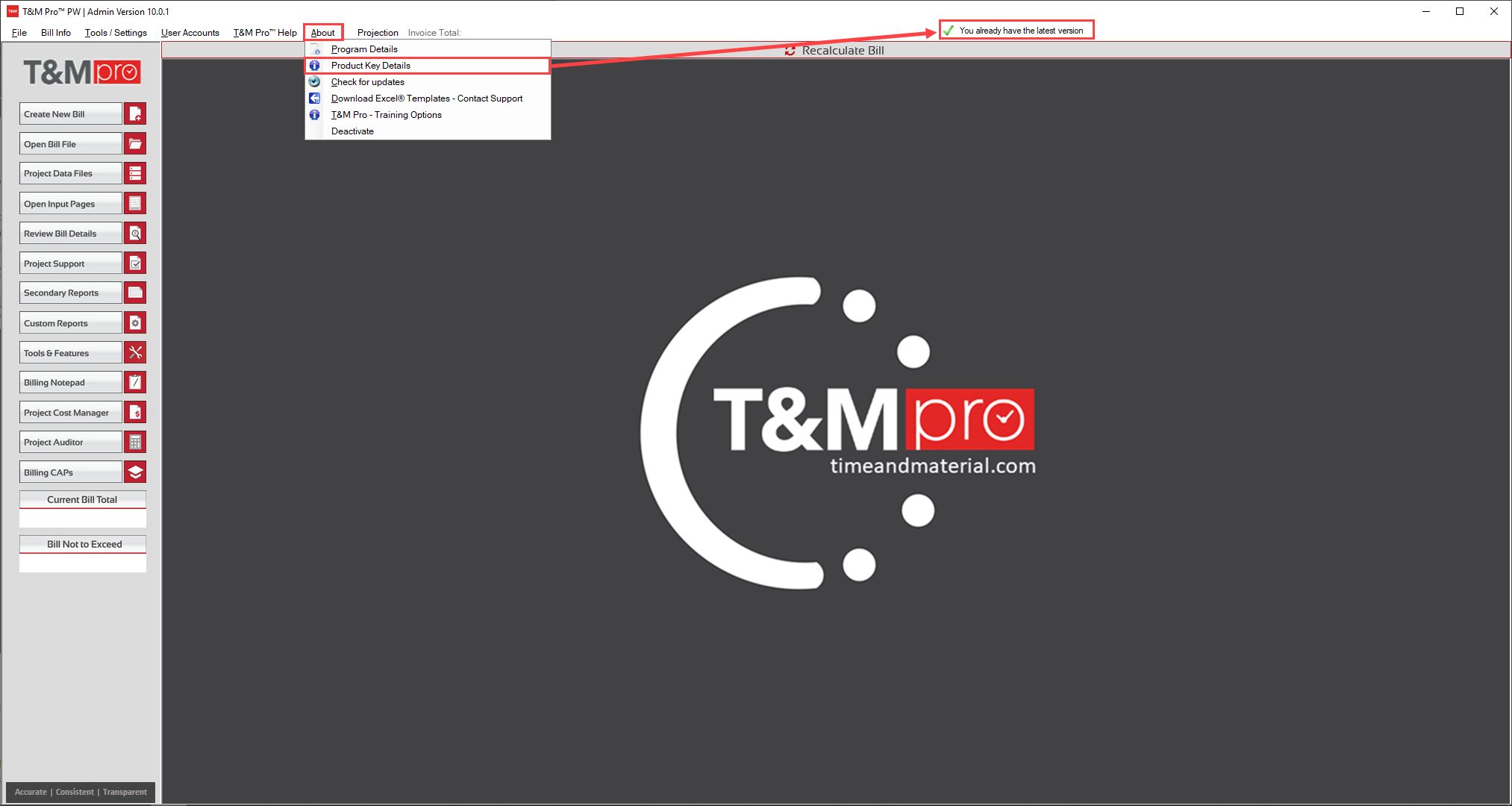 Copyright © 2022. All rights reserved - T&M Pro Suite -
www.timeandmaterial.com
- Setting the Standard for T&M Billing