This function is the same for ALL versions of T&M Pro
IMPORTANT NOTE: The new function is an option for Adding Multiple Labor in one input. The original function remains the same if entering one labor for the input.
Labor Input Dialog - Multiple Labor Input (Optional Function)
To Enter Multiple Labors with One Input follow instructions below. You would use this function when you have multiple labors that have the same billable items for the same date. You can also enter all the labors with the same labor class and once it is entered you can go back and modify to add or remove items.
Labor Input Dialog - Showing new function - This is the only change to the Labor Input Dialog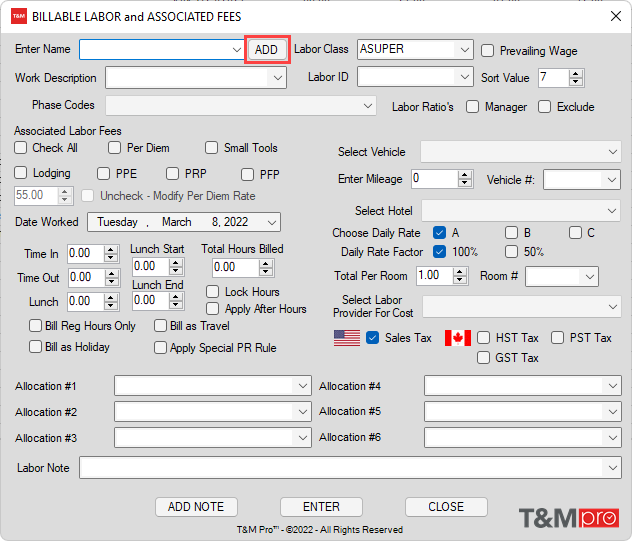 To ADD multiple labor names follow instructions below
Click the ADD button on the dialog - This will open new dialog as shown below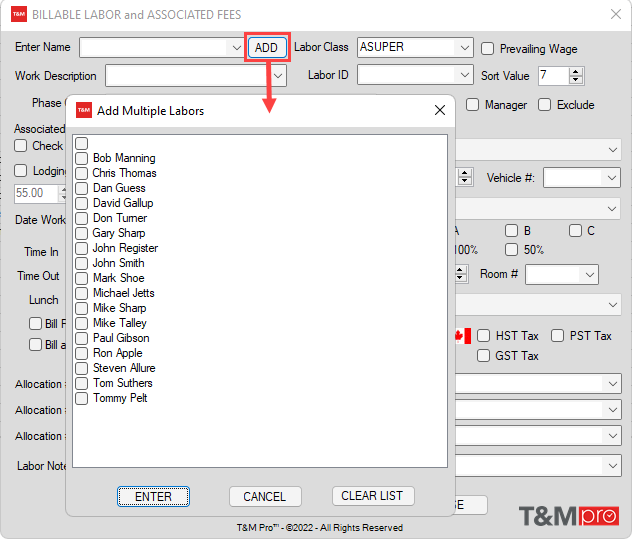 To Select the Labor Names - Check the Box next to the labor name you want to include for this input
- see image below
Once you have all names selected
Click ENTER button




This will take you back to the labor input dialog




Fill out the Labor Input Dialog for all items to include in input and click ENTER.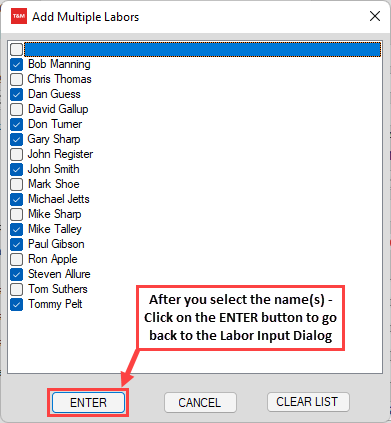 Below is the Labor Input Dialog after you have selected multiple labors
The First Name will appear in the input dialog.




Now fill out the dialog




Click ENTER to input all labor names with single input.




The other names will be input automatically when you click the ENTER button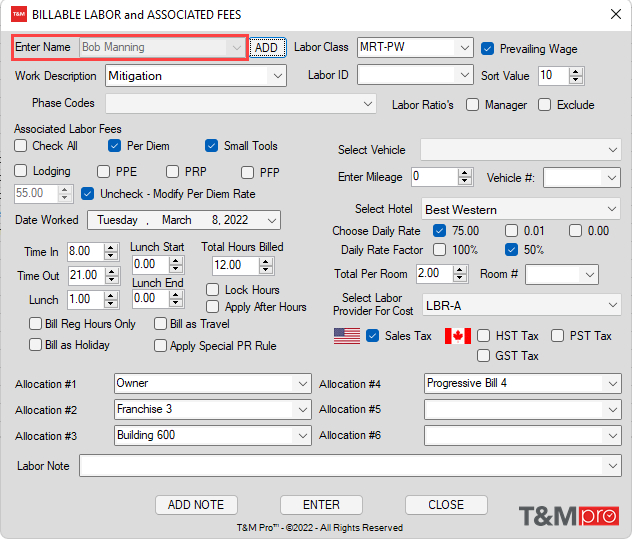 You will notice the Labor Names is now locked and the only way to edit labor names at this point is to click ADD to open the list
To remove a Labor Name from being included - (see image below)