IMPORTANT NOTE: The Price Data File for Prevailing Wage will Not Work with the Standard T&M Pro program. The Prevailing Wage Price Data File includes an Extra Column for Benefits as shown below.

User will need to add this to the Labor Price List

Benefits is the part of the Prevailing Wage that is billed at Regular Hours ONLY. Program will automatically do this for you when you have Benefits listed on the price list. See Example Below.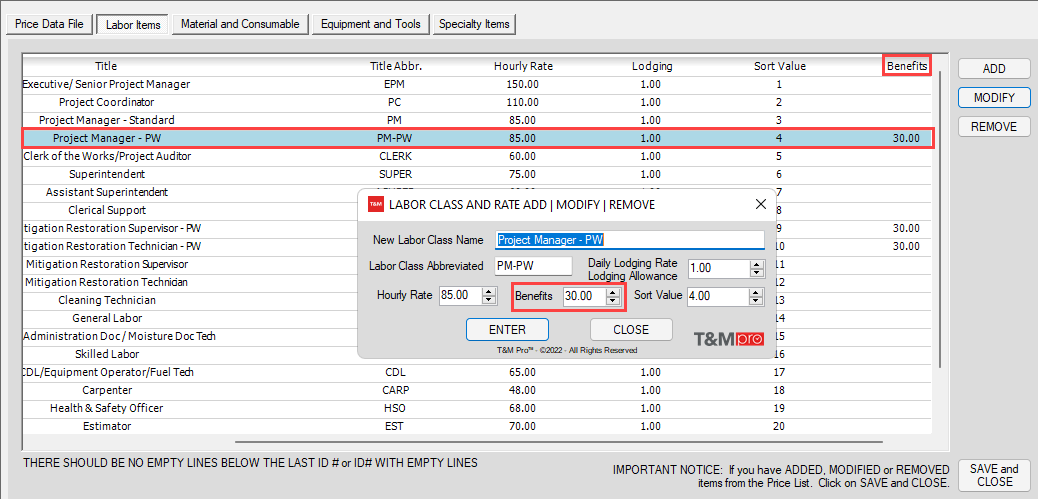 To Bill Prevailing Wage you must identify the input as Prevailing Wage - See Image Below of Labor Input Dialog -
User must Check the Prevailing Wage Box as shown in image below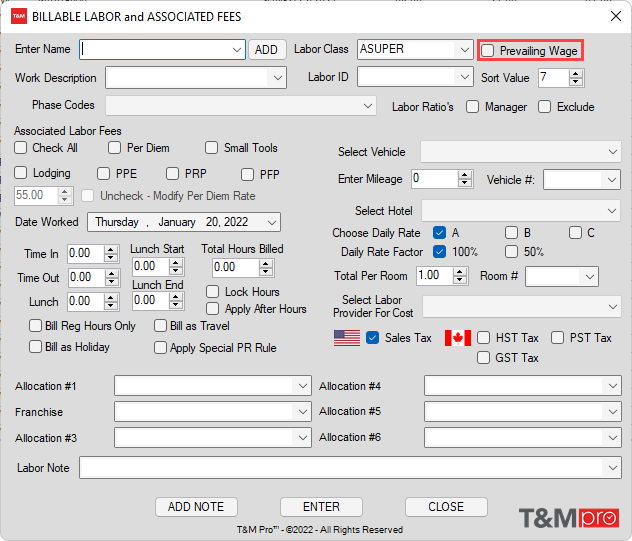 Benefits Report Page - Review Bill Details - see image below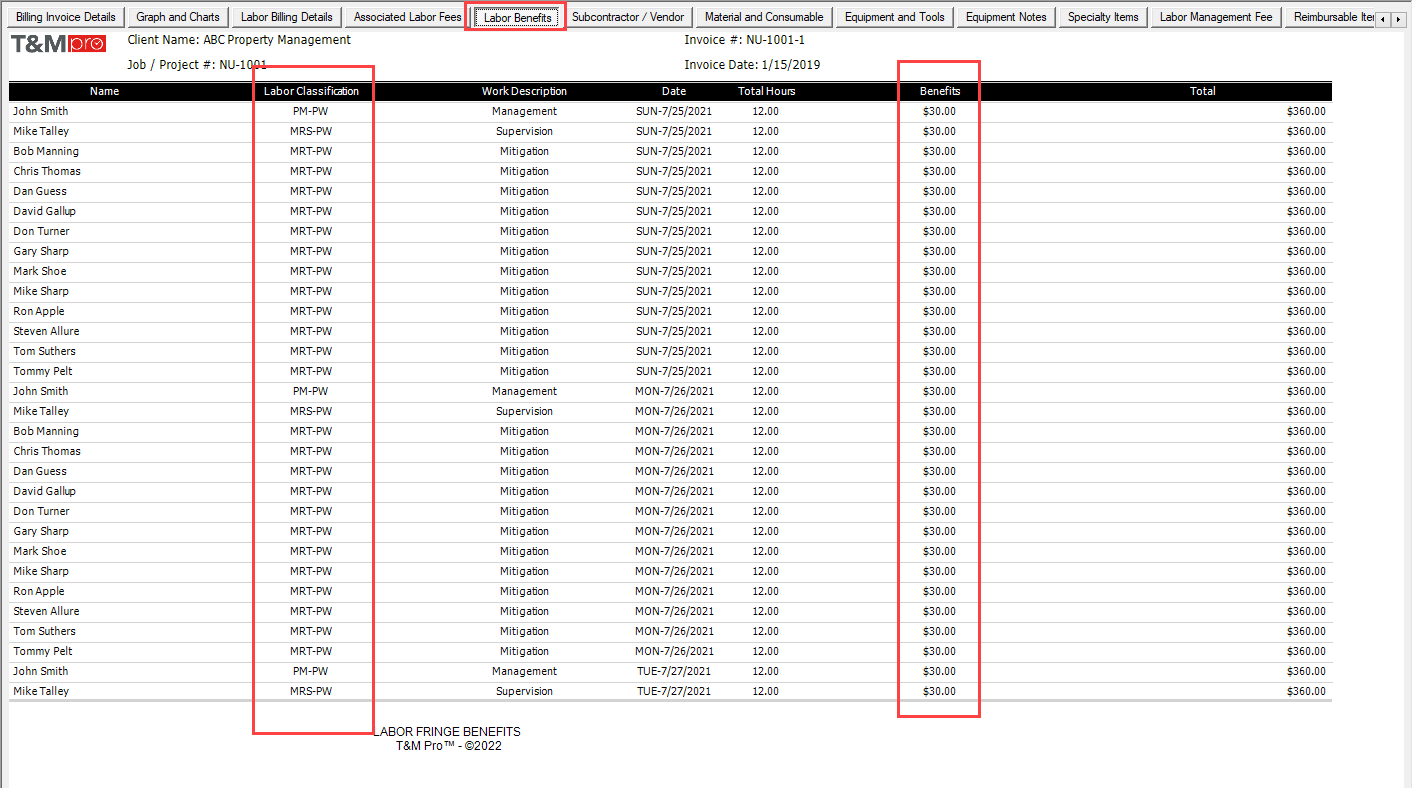 Copyright © 2022. All rights reserved - T&M Pro Suite -
www.timeandmaterial.com
- Setting the Standard for T&M Billing