Activate T&M Pro - All Versions
Activating your software? Follow the step by step tutorial below. Once the program is installed the Activation Dialog will appear - Follow steps below
1) Locate this icon on your desktop, double click to open the activation dialog - see image below for further instructions.

2) Once you have opened the Activation Dialog (as shown in the image below)

Click on "Buy a new product key online"
Once you have successfully made your online payment, and confirmation is received by our payment processor; we will issue and email you a product key.
**Please understand that this could take up to 24 hours.

We do NOT release product keys until we receive confirmation from PayPal.
Once you have received your license code from T&M Pro Suite - follow the steps below to activate your T&M Pro Software

Return to your Activation Dialog as mentioned above, and select "Activate T&M Pro - All versions online now" or "Retype your product key" (See Below).
Once you have selected your option, you will be prompted with an additional dialog to enter your License Code. (See below).
Click Next, and you have now successfully activated your T&M Pro Software.Now that you have successfully activated your software, you will be prompted to Log In. (see below).

Log In using the following credentials:
User ID: admin
Password: admin
Or
​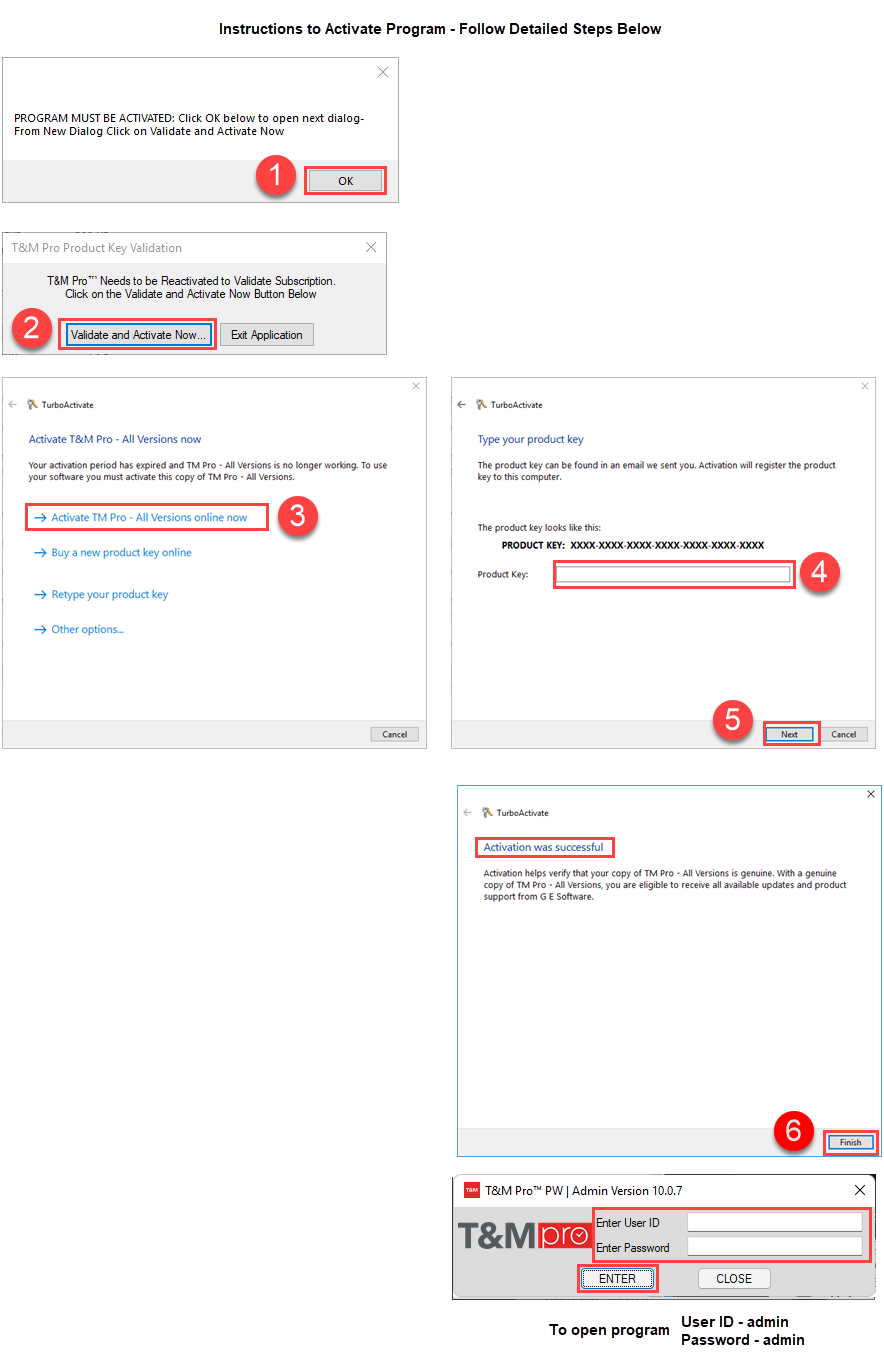 Any questions or need additional assistance please contact Technical Support at support@timeandmaterial.com

Copyright © 2022. All rights reserved - T&M Pro Suite - www.timeandmaterial.com - Setting the Standard for T&M Billing